Young Artist Program
---
June 24-July 2, 2023
AN INTENSIVE PROGRAM TO INCLUDE:
Piano study with ECU faculty (3 private lessons)
Masterclass opportunities with guest artists for all participants
Discussions/conversations with faculty and guest artists on a variety of relevant topics related to piano playing, repertoire, and artistic development.
Performance classes
Public performances
East Carolina Piano Festival Competition (optional) with the Concerto Prize awarding an opportunity to perform with Long Bay Symphony Orchestra, Myrtle Beach, SC
ELIGIBILITY:
Pre-college (grade 6-12) & collegiate (through age 26)
FACULTY ARTISTS: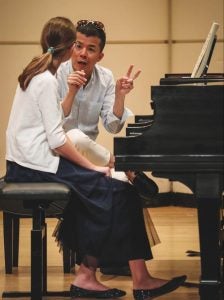 Keiko Sekino
Kwan Yi 
GUEST ARTISTS:
Sofya Gulyak, Indiana University
Meng-Chieh Liu, Curtis Insitute, New England Conservatory
Alexander Shtarkman, Peabody Conservatory
Yukiko Sekino, Massachusetts Institute of Technology, New England Conservatory Preparatory School
Alan Woo, University of Georgia

LOCATION:
A.J. Fletcher Music Center
East Carolina University
Greenville, North Carolina
FEES: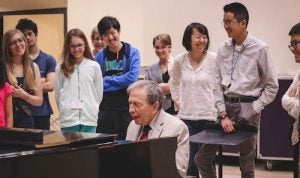 Tuition:  $1200*
*Limited merit-based scholarships available
ROOM & BOARD:
Housing & meals for resident students (double room): $650
Housing & meals for resident students (single room): $750
Meals for commuting students (required): $300
APPLICATION INFORMATION:
Deadline: May 3, 2023
Application Fee: $80
AUDITION REQUIREMENTS:
Please submit a video recording of 2 contrasting works (10-20 minutes in total length) that best represents the applicant's current performance level.
CONTACT US: pianofestival@ecu.edu