2023 East Carolina University Wind Conducting Symposium
December 2-3, 2023
---
Overview
The ECU Wind Conducting Symposium is designed to help conductors improve their skills and introduce hone practice techniques through work with the wind band. Participants will conduct the ECU Symphonic Wind Ensemble, the premiere concert band at East Carolina University, and work with teachers from North Carolina and beyond to improve their skills. There will be opportunities to hear lectures, ask questions, and learn from others as the symposium is a place of growth and building. Conducting, rehearsing and listening skills will all be addressed.
---
Instructors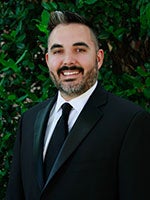 William Staub
William Staub is in his twelfth year at East Carolina University and fourth year as Director of Bands. He oversees the band programs at ECU, conducts and directs the ECU Symphonic Wind Ensemble, and teaches conducting and music education courses. Since arriving at ECU, Staub has conducted multiple world premieres including works by Pulitzer Prize winning composer Melinda Wagner and Grawemeyer winning composer Lei Liang. Dr. Staub and the ECU Symphonic Wind Ensemble performed at the NCMEA convention in 2022.
Prior to becoming director of bands, Staub served as the Associate Director of Bands and Director of Athletic Bands at ECU. Under his direction, the ECU Marching Pirates performed at a Carolina Panthers football game, the Superdome and Tropicana Field in addition to many exhibitions throughout North Carolina.
Dr. Staub came to ECU from Iowa State University where he served as Assistant Director of Bands with duties including assisting with the Cyclone Marching Band and conducting the Symphonic and Concert Bands. Staub has also taught public school in Austin, Texas at Grisham Middle School. While there, he co-conducted the Grisham Middle School Symphony Orchestra at their performance at the Texas Music Educators Association Convention.
In addition to his formal teaching positions, Dr. Staub is highly in demand as a clinician, adjudicator and conductor. His residencies have included Michigan State University, New Mexico State University, UNC-Wilmington, Duke University, the University of Georgia, Western Washington University, and the University of Puget Sound. In 2010, he participated in the West Point Conducting Workshop where he guest conducted the West Point Band in concert. In 2017, Staub served as one of the conductors for the World Youth Wind Orchestra Project in Schladming, Austria. Since 2015, Dr. Staub has served as conductor of the Symphonic Band at the New England Music Camp in Sidney, Maine.
Staub received his Doctor of Musical Arts from Northwestern University, where he was a conducting student of Mallory Thompson; his master's degree in conducting from Michigan State University, where he was a student of Kevin Sedatole; and his undergraduate degree from Arizona State University, where he studied euphonium with Sam Pilafian and conducting with Gary Hill. In 2018, Dr. Staub received the ECU Alumni Association Outstanding Teaching Award. In 2019, he received the East Carolina Creed faculty award for Integrity. Staub is a member of NCMEA, CBDNA, Pi Kappa Lambda, and Phi Kappa Phi and is an honorary member of Tau Beta Sigma, Kappa Kappa Psi and Phi Mu Alpha Sinfonia.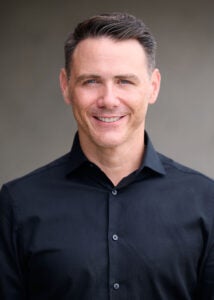 Donald McKinney
Donald J. McKinney is director of bands, professor of conducting, and chair of the conducting area at the University of Colorado Boulder College of Music. He conducts the CU Wind Symphony, guides the graduate wind-conducting program, and oversees the university's comprehensive band program. The CU Wind Symphony has collaborated with numerous artists & composers and performed for the CBDNA Southwestern Division Conference on the CU Boulder campus. The ensemble is active in commissioning and performing music of our time and has worked with composers including Kevin Day, Stacy Garrop, Carter Pann, Carlos Simon, Annika Socolofsky, and Xi Wang. Prior to his 2013 appointment at CU Boulder Dr. McKinney was the director of wind ensembles and associate professor at Louisiana State University. While teaching at LSU the Wind Ensemble was invited to perform for the 2013 CBDNA National Conference in Greensboro, NC.
He has held additional faculty positions at Interlochen Arts Academy and Duquesne University Mary Pappert School of Music. From 2010-2015 he was the Coordinator of Bands for the renowned Interlochen ArtsCamp. Inthis capacity he conducted theWorld YouthWind Symphony and administered the summer band program. As a guest conductor he has appeared with the Dallas Winds, Concordia Santa Fe, Boulder Philharmonic Orchestra, Greater Boulder Youth Orchestra, and numerous honor ensembles. He has also conducted concerts and clinics in Costa Rica and Canada. On numerous occasions, his performances with the Dallas Winds have been featured on National Public Radio Performance Today.
As a teacher of conducting, he has presented conducting masterclasses at Austin Peay State University, Pacific Lutheran University, University of Central Florida, Eastern Washington University, University of Central Missouri, West Chester University, and UCLA. His recording credits include projects with the Dallas Winds, University of Michigan Symphony Band, University of Texas Wind Ensemble, University of North Texas Wind Symphony, Keystone Wind Ensemble, and the Duquesne University Wind Symphony. He was nominated for a 2019 Grammy Award for producing the Dallas Winds recording John Williams at the Movies.
In 2017, Dr. McKinney was featured in the Instrumentalist, a prominent journal for instrumental music educators. He has published articles in numerous conducting resources including five volumes of Teaching Music through Performance in Band and most recently The Conductors Companion published by Meredith Music. He has also authored a chapter about Pulitzer Prize winning composer Jennifer Higdon for the book Women of Influence in Contemporary Music published by Scarecrow Press. After participating in the Second Frederick Fennell Conducting Masterclass, he was named a finalist for the Thelma A. Robinson Award by the Conductors Guild. He has been nominated for an LSU Alumni Association Faculty Excellence Award and is an honorary member of Kappa Kappa Psi and Phi Beta Mu.
Dr. McKinney holds a Doctor of Musical Arts in Conducting from the University of Michigan. His primary conducting teachers include Michael Haithcock, Dr. Jack Stamp, Dr. Robert Cameron, and additional study with H. Robert Reynolds and Frank Battisti. He lives in Boulder, CO with his husband, Brad, and their two dogs.
---
Conducting Participants and Non-conducting Auditors
There are three ways to become involved in the ECU Wind Conducting Symposium:
Participant
Participants will conduct the ECU Symphonic Wind Ensemble in a variety of wind band compositions. These conducting sessions (each conducting participant will conduct 3 times) will be guided by the clinicians so each participant may receive individualized feedback. These interactions will be recorded and shared with the participants. In addition, the participants will be learning as the other conductors work with the ensemble and the clinicians. There is a limit of 12 participants for this symposium.
Auditors
Auditors will participate throughout the symposium without conducting the band. Auditors will have access to all of the events and lectures. There is no limit for the amount of symposium auditors.
Undergraduate Auditors
Auditors who are current undergraduate students will participate throughout the symposium without conducting the band. Undergraduate Auditors will have access to all of the events and lectures. There is no limit for the amount of symposium Undergraduate Auditors.
---
Registration
Registration for the symposium will begin on September 5th, 2023 at 12 noon. Spots for Conducting Participants will be filled on a first come, first served basis.
---
Repertoire
The repertoire covered at the ECU Wind Conducting Symposium will include the following:
Lincolnshire Posy by Percy Aldridge Grainger (movements 1, 2, 4, 5 and 6)
O Ye That Love the Lord by Samuel Coleridge-Taylor, trans. Shiree X. Williams
Piece TBD
The scores for these pieces are available from a number of vendors for purchase.
---
Payment
The cost for conducting participants is $190.00 for the symposium. The cost for non-conducting auditors is $35.00/day of the symposium (both days would be $70.00). The cost for Undergraduate, non-conducting auditors is $25 total. Payment and registration can be completed through Touchnet at
---
Questions
Any questions can be addressed to Dr. William Staub, Director of Bands, at staubw@ecu.edu.