ECU Symphony Orchestra
---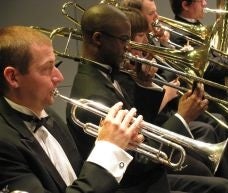 The ECU Symphony Orchestra 2022 – 2023 season welcomes outstanding artists performing a variety of interesting and powerful works for orchestra. Maestro Richter will lead the orchestra in a season of five performances at Wright Auditorium.
---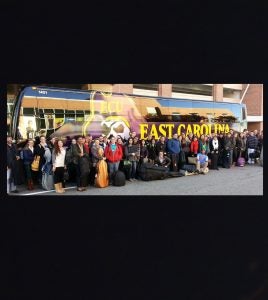 Bizet & Beethoven
Friday, September 16, 7:30 p.m.
Wright Auditorium [Free]
This year's season opening concert starts with Beethoven's Symphony No. 1 in C major, Opus 21.  The program continues with Bizet's Suite No. 2 from the opera "Carmen", a staple of the orchestral repertoire that gives any orchestra a chance to show its virtuosity.
---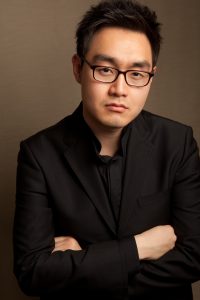 Brahms, Beethoven and & Villa-Lobos
Saturday, November 12, 7:30 p.m.,
Wright Auditorium [Free]
This concert features Beethoven's famous Piano Concerto No. 3 in C minor, Opus 37 with guest soloist Kwan Yi.
Kwan Yi has been praised by audiences and critics alike as a pianist of "lyrical elegance" and "ravishing, pitch-perfect clarity." He has performed throughout the United States, Europe and Asia in such venues as Carnegie Hall, Lincoln Center, Kimmel Center, Kennedy Center, Chicago Symphony Center, the Metropolitan and Isabella Stewart Gardner Museums, Jordan Hall, Jones Hall, Mann Performing Arts Center, Library of Congress, Kravis Center of the Arts, Hessischer Rundfunk, Auditorium du Louvre, Suntory Hall and Seoul Arts Center.
In recent seasons, Yi has performed concerti with the Russian National Orchestra, Houston Symphony Orchestra, Sendai Philharmonic, and the Brevard Festival Orchestra under the batons of Hans Graf, Julian Kuerti, Grant Llewellyn and Mikhail Tartanikov. As a chamber musician, he has frequently collaborated with Itzhak Perlman and Roberto Diaz on national tours and was invited to perform at the Kronberg, Ravinia and the Castleton Festivals.
The program continues with Brahms' Intermezzo No. 4, Opus 116 and Villa-Lobos' Bachianas Brasileiras No. 2.
---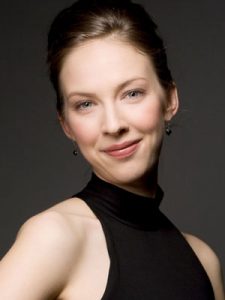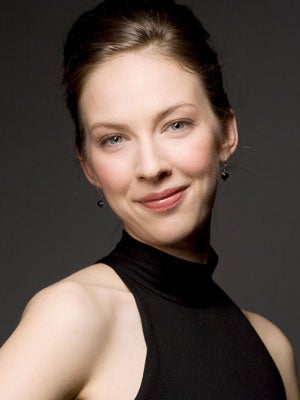 Songs & Dances
Saturday, February 11, 7:30 p.m.,
Wright Auditorium [Free]
This is a concert celebrating Songs & Dances for orchestra by Debussy, Chabrier, Delius and Elgar.  It also features Cherubini's "Ave Maria" and Villa-Lobos' Bachianas Brasileiras No. 5 performed by guest soloist Dr. Catherine Gardner.
Soprano Catherine Gardner joined the School of Music at East Carolina University in 2018 as Assistant Professor in the Vocal Studies Department. She currently teaches studio voice, graduate diction classes and assists with the opera. Though she is new to ECU, Catherine taught for over 10 years at the Beckett School at Laurier University in Waterloo, Ontario, Canada. Dr. Gardner is in demand as an adjudicator, masterclass clinician and examiner (Conservatory Canada). She was recently granted membership to the Canadian Music Festival Ajudicators' Association. A member of NATS, Dr. Gardner's students have received various awards and honors and have been accepted into prestigious music programs throughout North America.
Dr. Gardner has been praised for her embodied singing and dramatic range in both art song and opera. Recent highlights include Schubert's Totus in corde langueo with Detroit Symphony clarinetist Laurence Liberson (Michigan), performing as guest soloist for Stratford Symphony Orchestra's "New Year in Vienna," as well as a performance of Norbert Palej's The Poet and the War with pianist Lara Dodds-Eden for the Burdock's "Pianofest" (Toronto). Solo performances of note include Barber's Knoxville: Summer of 1915, Rutter's Magnificat, Handel's Messiah, an all-Grieg recital with the Oslo String Quartet, Strauss' Four Last Songs, Fauré's Requiem, Mozart's Mass in C Minor, Schubert's Mass in Bb as well as "Countess Almaviva" in Mozart's Le Nozze di Figaro and "Elvira" in Mozart's Don Giovanni. Dr. Gardner has also premiered several contemporary roles including "Gertrude" (Mark Richard's Hamlet, Stratford Summer Music), "Ophelia" (Amy Kirsten's Ophelia Forever, Peabody Conservatory), "Madame X" (Bill Miller's The Rival, Orpheus Productions), and Craig Bohmler's cycle, Songs of Stone (Canadian Premiere, Stratford Symphony Orchestra).
---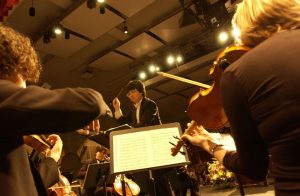 Penderecki,
Dvo

ř

ák

& Haydn

Saturday, March 18, 7:30 p.m.
Wright Auditorium [Free]

The orchestra performs Dvořák's Nocturne in B major, Penderecki's Adagietto from "Paradise Lost" with guest artist Robert Burkett.

The concert will conclude with Haydn's Symphony No. 60 in C major, "Il Distratto".
---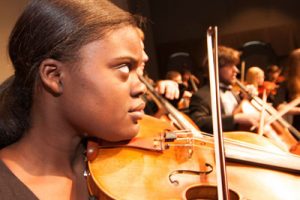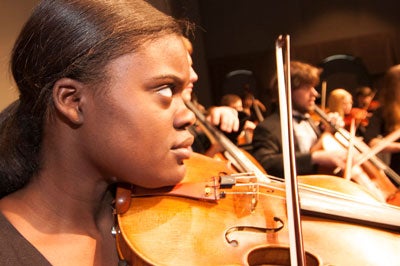 Concerto Competition Winner &
Prokofiev
Saturday, April 15, 7:30 p.m.
Wright Auditorium [Free]
The season concludes with the ECU Symphony Orchestra under the baton of Jorge Richter and the the winner of the 2022 School of Music Concerto Competition.  It also features Mozart's Overture to "Don Giovanni" and Prokofiev's Symphony No. 1, Opus 25, "Classical".
---
For performance dates, locations, and repertoire, please view our Current Season page.
For more information on the orchestra, contact:
Jorge Richter, Conductor [richterj@ecu.edu]
ECU Symphony Orchestra
East Carolina University
School of Music
Greenville, NC 27858
Individuals requesting accommodation under the Americans with Disabilities Act (ADA) should call 252-737-1016 (voice/TTY) at least 48 hours prior to the event.