News
---
ECU voice students win at NC NATS
North Carolina National Association of Teachers of Singing student auditions in Winston-Salem in February 2018.
1st Place Graduate Women – Kerby Baier; 1st Place Senior Women – Gina Falk; 1st Place Junior Women – Alex Fee, 1st Place Junior Men – William Edwards; 1st Place, Sophomore Women – Arianna Ford; 1st Place Freshman Men – Jacob McCain; 2nd Place Graduate Women – Laura Hutchins; 2nd Place Senior Men – Joseph Morris; 2nd Place Junior Men – Matthew Joyner; 2nd Place Junior Men – Christopher Short; 2nd Place Sophomore Men – Ashton Worley; 2nd Place Freshmen Women – Meredith Howell; 2nd Place Freshmen Women – Payton Parker; 2nd Place Freshmen Men – Trey McCauley; 3rd Place Junior Men – Adam Gross; 3rd Place Junior Men – Corey Whaley; 3rd Place Sophomore Women – Maggie Fox; Honorable Mention – Jackson Baldwin, Jordan Snow, Eli Cole, Devon Boyd, Brianna Ellis
Jacob McCain was also selected as overall outstanding male singer.
They are students of Jami Rhodes, Nicole Franklin, Daniel Shirley and John Kramar.
---
DiMartino joins School as trumpet professor
Gabriel DiMartino has joined the ECU School of Music as assistant professor of trumpet.
DiMartino has performed as a member of The Wichita Symphony, The New Columbian Brass Band and the Doc Severinsen Big Band. He has been a featured recitalist, performing both jazz and classical music, at The International Trumpet Guild in Australia; Denver, Colorado; and Grand Rapids, Michigan. DiMartino has been an assisting artist in groups performing with Patti Austin, Allen Vizzutti, rock groups Chicago and Mannheim Steamroller, and other touring artists. He has recorded CDs as a soloist with The Syracuse University Wind Ensemble and with his father, well-known trumpet soloist Vince DiMartino.
DiMartino has also been a member of the summer faculty at Interlochen Center for the Arts and has presented master classes both there and at other institutions. He returns to his hometown of Danville, Kentucky, every summer to perform with The Advocate Brass Band at The Great American Brass Band Festival.
DiMartino was a frequent recitalist and member of orchestras, big bands and chamber ensembles in the central New York area where he lived. He also served as adjunct professor of trumpet at Syracuse University. He is a graduate of The Interlochen Arts Academy, DePaul University, and Wichita State University where he was a graduate teaching assistant and received a master's degree in trumpet performance.
---
ECU cellist Gruber and pianist Sekino release Schumann CD

East Carolina University faculty members Emanuel Gruber, cello, and Keiko Sekino, piano, have released a CD of Robert Schumann's music titled "Fantasy and Romance" on the Delos label.
Schumann wrote little original music for the cello–only his cello concerto and the Five Pieces in Folk-style, Op. 102, both on this CD. Cellists, eager to play his chamber compositions originally written for other instruments, have made successful transcriptions of those compositions, and six of those are offered on this CD.
This is Gruber's second CD on the Delos label, and his first recording collaboration with Sekino. His first CD with Delos, "Mendelssohn: Complete Music for Cello and Piano," with pianist Arnon Erez, was called "…in a word, beautiful…" by Allmusic.
The new CD is available on Amazon.com.
---
Jazz Combo wins Jazz&Wine Fest
The East Carolina University Billy Taylor student jazz combo won first prize and $500 at the inaugural Fayetteville Symphony Orchestra Jazz&Wine Festival competition on October 2 in Fayetteville, NC. The competition featured student jazz combos from six North Carolina universities.
The winning combo includes Sean Reeser, tenor sax; Graeme Slonaker, piano; Cole Sipe, bass; and Zack Graybeal, drums.
Prize money is awarded to the winning jazz program's budget.
---
Juchniewicz's research featured in "Teaching Music"
East Carolina University associate professor of music education Jay Juchniewicz had his research on best practices of highly-rated band directors featured in the August edition of "Teaching Music," a publication of the National Association for Music Education.
Juchniewicz and colleagues Steven N. Kelley of Florida State University and Amy I. Acklin from the University of Louisville examined almost 800 responses from 131 highly-rated and award-winning middle and high school band directors to determine that superior tone quality was their most consistent goal.
"Teaching Music" is published quarterly by the NAfME, the largest music education association in the country. It is a national publication designed to inform the practitioner, and reaches over 75,000 music educators. In each issue one research article is selected to be discussed in a manner to be easily understood by the practicing music teacher.
---
Guitar alum Spell releases duo CD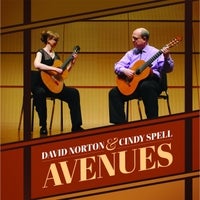 ECU alum guitarist Cynthia Spell, BM (2002), MM (2007), has released a classical guitar duo CD in conjunction with guitarist David Norton. Tilted Avenues, the CD includes recordings of 17 duo arrangements and eight solo pieces, four each by Spell and Norton respectively. Included are classical guitar duets and solos from Elizabethan England to the 21st century, including the first CD recordings of works by Andrew York, Benoit Albert, Laurent Meneret and Andrew Shiels.Originally from the mountains of North Carolina, Spell now resides in Salt Lake City, where she serves as board member and development coordinator for the Utah Guitar Society.
---
Composition alum Michel is published
Grant Michel, MM/Composition (2003), will have two band compositions released by Carl Fischer Music in their 2016 catalog. The pieces will be distributed worldwide with guaranteed exposure at all state and national music educator conferences in the country.
---
Marching Pirates to play Panthers halftime
The ECU Marching Pirates have been invited to perform at halftime of the Carolina Panthers home football game against the Washington Redskins this fall.
The Marching Pirates will take the field on Sunday, Nov. 22 at Bank of America Stadium in Charlotte, said William Staub, director of the ECU Marching Pirates and associate director of bands. Kickoff is set for 1 p.m.
The Carolina Panthers recently contacted Staub, and the band is thrilled to perform, he said.
The last NFL game where the ECU Marching Pirates played also was at a Charlotte Panthers game in 1998, Staub said.
---
Grass wins Yamaha award
An East Carolina University School of Music graduate student is one of nine winners in the 2015 Yamaha Young Performing Artists competition.
Zachary Grass of Greenville, who plays the tuba, is the only low brass instrumentalist selected as a YYPA winner for 2015. Other winners were from South Korea, Japan and the United States, and included flute, bassoon, clarinet, saxophone, trumpet, drum set, cello and piano.
Grass is a student of ECU tuba and euphonium professor Tom McCaslin, a Yamaha Performing Artist.
"I am humbled by this opportunity," Grass said. "Past winners of this competition include Carol Jantsch, the principal tubist of the Philadelphia Orchestra, and Stephen Dumaine, principal tubist of the National Symphony Orchestra, to name only two of many who have gone on to successful music careers."
The annual YYPA Program, which underscores Yamaha's commitment to music education, recognizes exceptional emerging jazz, classical and contemporary music instrumentalists. Winners are chosen after submitting recordings and supporting materials, which are evaluated by a panel of Yamaha Performing Artists and other celebrity musicians.
"I am just happy to be able to represent my instrument and the hard work of my professors and influences at ECU and abroad who have gotten me to this point," Grass said.
Grass joins the ranks of more than 200 competition winners since the program's inception. This year's honorees receive an all-expense paid trip to the YYPA celebration weekend, set for June 20-23, which includes rehearsals, master classes, social events and workshops focused on how to establish and maintain a career in music.
"The Yamaha Young Performing Artist Competition is one of the most prestigious competitions for young performing musicians in the United States," said McCaslin. "For Zack to be included as one of the 2015 winners is a recognition of his talents, work ethic and dedication to improving himself as a performer. I am extremely proud of Zack and can't wait to see what the future holds for this young man."
Grass grew up in Waynesboro, Pennsylvania.
www.ecu.edu/news/yamahaaward.cfm
---
Chamber Singers win international competition in Europe

The East Carolina University School of Music Chamber Singers took first place in the 13th International Maribor Choral Competition Gallus on April 10-12, 2015.
The Maribor Choral Competition Gallus is part of the European Grand Prix for Choral Singing, an annual contest between the winners of six European choral competitions of very high artistic quality. Despite its name, the European Grand Prix for Choral Singing is not limited to European choirs; invited ensembles from many countries participate.
The Chamber Singers are the first American choir to win in the history of the Maribor competition.
The ECU Chamber Singers were the only choral group from the United States invited to the Maribor competition. Other participants came from Latvia, Ireland, Sweden, Germany, Indonesia and Slovenia.
With the win at Maribor, the ECU Chamber Singers have qualified to participate in the finals of the Grand Prix Europe competition in Varna, Bulgaria, in 2016.
"It is a true honor to be invited to represent the United States in an international choral competition at this level," said Andrew Crane, Chamber Singers director. "The other invited choirs had very impressive professional resumes, and I imagine they thought of us as underdogs. Our victory is a testament to the hard work, intense preparation, and dedication of this special group of ECU students."
The ECU Chamber Singers were invited to the competition in Slovenia, a small country in south-central Europe near Italy, because of their outstanding performance at the Tolosa International Choral Contest in Spain last year. Owing to the high profile of the competition and the honor of being invited to compete, the competition funds the cost of all accommodation and food for the singers while in Maribor.
The ECU Chamber Singers consists of auditioned undergraduate and graduate students, and is the select choral ensemble at ECU. They maintain a rigorous rehearsal and performance schedule, and focus predominantly on unaccompanied choral literature suitable for advanced chamber choir.
East Carolina University School of Music receives a 2500 Euro cash prize to be used for choral activities, and the Chamber Singers receive a first place medal, the flag of the competition and a sculpture of Jacobus Gallus, the Slovenian Renaissance composer for whom the contest is named.
---
Army Sgt. Jonathan Scheibler to perform as percussion soloist
Army Sgt. Jonathan Scheibler (BM 2004) gads been selected to perform as a percussion soloist with the United States Army Band and Chorus on their 2015 tour through Eastern Europe. The selection was based on his outstanding musicianship and contribution to the unit. He will perform in concert halls in Poland, Hungary, Austria, Slovakia and the Czech Republic in cooperation with the United States Department of State.
---
Barnhill wins Grand Prize at Orpheus
Todd Barnhill (BM '12) won the grand prize at this year's Orpheus National Music Competition for Vocalists, held on March 6-8. Todd is currently finishing his MM at University of Tennessee, Knoxville, where he is singing the role of Tamino in Mozart's Die Zauberflöte. This summer, Todd will return to Opera Theatre of St. Louis' Young Artist Program to cover the role of Almaviva in The Barber of Seville, and perform the role of Gobin in Puccini's La Rondine.
Allison Gross, currently a senior at ECU, advanced to the semi-final round of the competition. Over 100 singers competed in the preliminary round. The semi-final round included 33 singers.
---
ECU Singers win at NC NATS
East Carolina University School of Music students placed well at February's NC National Association of Teachers of Singing Auditions, held at the NC School of the Arts in Winston-Salem. ECU ranked among the top percentile in terms of winners at this year's auditions. These talented singers are students of John Kramar, Jami Rhodes and Rachel Copeland.
Senior Women
Julia Becker/Michelle Lerch — Second Place (tie)
Arlie Honeycutt — Third Place
Junior Women
Amanda Whitmore — Second Place
Junior Men
Trey Scarborough — Second Place
Sophomore Women
Rebekah Shamberger — Third Place
Sophomore Men
Graham Leonard — Third Place
Freshmen Men
Eli Cole/Joseph Morris — Third Place (Tie)
Graduate Women
Leary Davis — Honorable Mention
Lindsay Lehman — Honorable Mention
Hannah Riddle — Honorable Mention
---
Boswell, Ipock win Grammy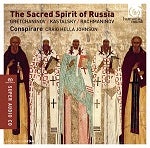 East Carolina University alums Michael Boswell (BM '94) and Harris Ipock (MM 2010) sang on the CD "Sacred Spirit of Russia" which won the 2015 Grammy for Best Choral Performance, performed by the choral group "Conspirare" on the Harmonia Mundi label. Boswell is on faculty at Saint Mary-of-the-Woods College and Ipock teaches at Harvard University.
---
Hopkins featured in Fiddler Magazine
East Carolina University School of Music alum Pattie Hopkins ('06) was featured in the fall edition of Fiddler Magazine. Hopkins began playing the violin at age four and received her bachelor's degree in violin performance and Suzuki pedagogy certification from East Carolina University, studying with Joanne Bath and Ara Gregorian. She has also studied with fiddling legends Bobby Hicks and Mark O'Connor.
Hopkins is an extremely versatile musician and has a tremendous talent for fiddling as well as classical violin. Fiddler Magazine article here.
---
Jacobs named ECU School of Music Robert L. Jones Distinguished Professor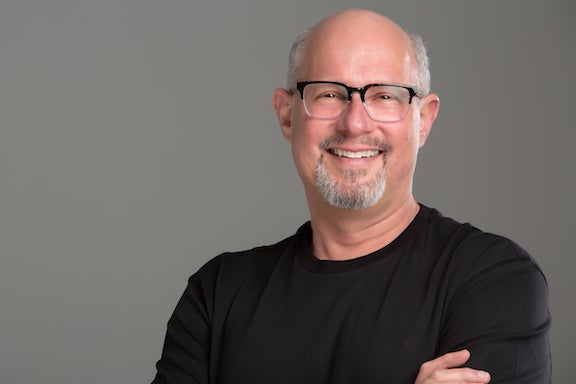 East Carolina University School of Music Professor Edward Jacobs has been named the Robert L. Jones Distinguished Professor in Music beginning in the 2014-2015 academic year.
The Jones Distinguished Professorship is one of the oldest endowed professorships at ECU. It is awarded for a three-year term and provides startup and/or continuing funding for important music performance initiatives that will significantly impact ECU, the School of Music and the region.
Jacobs is a professor of composition and music theory at ECU, and founder and director of the North Carolina NewMusic Initiative, (formerly the NewMusic@ECU Festival), begun in March 2001. He was also founder of the Young Composers Project, a collaboration between ECU and middle-school general music teachers to make the creation of music a fundamental part of public education.
Jacobs was awarded a Charles Ives Fellowship for music composition from the American Academy of Arts and Letters in 2005.
The Jones Professorship award will fund the North Carolina NewMusic Initiative's projects to establish a unique commissioning program involving students and faculty in all phases of the creation of new works; bring guest artists to ECU including performers, composers and critics; and explore alternative means of public engagement and programming formats.
---
Alumni accolades
Steve Lewis (BM Theory/Composition 2010), has completed his third year as music director of the Midwest Chamber Ensemble. Robert Pherigo of KC Metropolis praised both Steve and the ensemble after a recent performance: "There was always careful and thoughtful shaping of phrases…. Lewis conducted with a clear beat and an obvious enthusiasm for the music which the players mirrored." The ensemble has recorded its first CD "Voices from the Middle: New Music from Kansas City" in conjunction with the William Jewell College Concert Choir lead by ECU school of Music alum Anthony Maglione which will be available late summer 2015.
Piano performance and pedagogy alumna Dr. Jessica Johnson (BM '87) received the 2014 Article of the Year award for her August 2013 article, "Feeling the Sound: Reflections on Claiming One's Own Musical Voice" in the American Music Teacher. Johnson heads the piano pedagogy program at the University of Wisconsin-Madison.
Brenton O'Hara (BM '13) is completing a master's degree in Opera Theater at the University of S.C. He and partner Kate McKinney recently won a 2014 $20,000 Maxient Social Impact prize in USC Proving Ground's entrepreneurial competition to support their non-profit organization Project Opera Camp.
Dr. Michael Silverman (BM '00) was awarded the 2014 Outstanding Research Award by the American Music Therapy Association at their recent national conference. He serves as director of Music Therapy at the University of Minnesota.
Cheryl Stephenson (BM '85) won the 2014 Outstanding Service Award from the American Music Therapy Association for her work and dedication to music therapy.
Tremayne Smith (2011), Director of Bands at Rocky Mount High School in Rocky Mount, NC, received the 2013 ENCORE award from the North Carolina Chapter of the American School Band Director's Association. The award recognizes select bandmasters with fewer than seven full years in the profession who have demonstrated great future potential as music educators and a desire to serve their district and state organizations.
James "Aaron" Hardwick, class of 2004, has been named a Yale Distinguished Music Educator. The award is presented biennially by the Yale School of Music to participants of the Symposium on Music in Schools. The award honors fifty music educators from across the country that are selected for their outstanding accomplishments teaching music in public schools. Mr. Hardwick was one of more than 300 nominees representing 45 states. He attended the four day symposium and award ceremony held at Yale University in June.
Hardwick is the director of orchestras at Frank W. Cox High School in Virginia Beach, Virginia. He oversees the Falcon Chamber Orchestra, Falcon Concert Orchestra, and the Cox High School Quartet. He has also been recently appointed as the new conductor of the Bay Youth Orchestra of Virginia; Virginia's premier youth symphony orchestra. He holds of Bachelor of Music Degree from East Carolina and is a former viola student of faculty member Ara Gregorian, and conducting student of Dr. Scott Carter.
He currently resides in Chesapeake, VA with his wife Christina, also class of 2004. Feel free to contact him via email at director@coxorchestra.com.
Colleen Hussion has been selected to play the bassoon/contra bassoon for the 2011 National Intercollegiate Band at the Air Force Academy in Colorado Springs in July. Founded in 1947. the NIB will make its twenty-eighth appearance at the biennial national convention of Kappa Kappa Psi and Tau Beta Sigma honor fraternities.
Hussion was chosen from the more than 200 students who auditioned for chairs in 2011.
ECU guitar alumnus and Elliot Frank student Chris Adkins (BM 2006, MM 2008) won first prize at the Music Academy of North Carolina Guitar Competition on November 14. This is the third straight year that an ECU alumnus has won the competition. Previous winners were Armin Abdihodzic (MM 2009), November 2009 and Adam Kossler (BM 2006), November 2008. ECU guitar students and alumni have won a total of six prizes at this competition.
Travis Alford ('05, BM Theory-Composition – concentration in Composition) is a recipient of the ASCAP Foundation Morton Gould Young Composer Award. Named in memory of eminent composer and conductor Morton Gould, who was ASCAP's President from 1986 to 1994, the award encourages developing music creators during the earliest stages of their careers.
"This recognition by ASCAP is quite a distinction; few are granted each year, and receiving an ASCAP award signifies a that a young composer has already established the elements of a unique, significant, and accomplished voice," said Ed Jacobs, ECU professor of theory and composition. "Travis is a very fine young composer with several distinguished experiences under his belt, from being a fellow at the Wellesley Composers Conference and June In Buffalo, to his recent hire on the faculty of the Boston-area Gordon College."
RaSheeda Waddell, MM vocal performance, won 2010 Miss Black North Carolina USA contest.
Meredith Harris won the 2009 Shinichi Suzuki/American Suzuki Foundation Teacher Training Scholarship. She took the Viola Supplemental Course and Viola Practicum, taught by Betsy Stuen-Walker.
Armin Abdihodzic, who graduated April, 2009 with an MM in guitar and is currently pursuing doctoral studies at UNT, has won first prize in guitar competitions at the Mississippi Guitar Festival in Hattiesburg, and at the Music Academy of North Carolina in Greensboro. In Greensboro the other finalists were from Cleveland Institute of Music, Indiana University, and Columbus State University. This is the second year in a row that a recent ECU alum has won this competition, and the third year in a row that either current ECU students or alums have won prizes in the MANC competition. Abdihodzic was a student of Dr. Elliot Frank.
AMTA is proud to announce the 2009 Arthur Flagler Fultz Research Grant winner: Michael Silverman, PhD, MT-BC. Dr. Silverman will receive a $15,000 Grant to fund his research project titled: "The effect of family-based educational music therapy on depression, satisfaction with life, and service utilization: A randomized effectiveness study with three month follow-up." Congratulations Dr. Silverman!
School of Music Alumnus Dr. Roger McVey (B.M. '94, Piano Performance) has just released his first CD, "American Journey." The new recording consists entirely of music for piano by living American composers, and provides a diverse sampling of contemporary American music. Included are pieces by John Adams, Emma Lou Diemer, Marc Mellits, Lori Laitman. Earl wild, Bonnie Kiksch, and Phillip Glass. Mc Vey was a student of Dr. Henry Doskey while at ECU, and is a winner of several NC-area competitions, including the NCMTA Young Artists Competition and the Raleigh Symphony Competition. He has also won several other prizes in European competitions. His Master's degree is from Indiana University and his Doctorate was completed at the University of Kansas. He is on the faculty of the University of Wisconsin – River falls. Read more at www.rogermcvey.com.