Daniel Shirley
---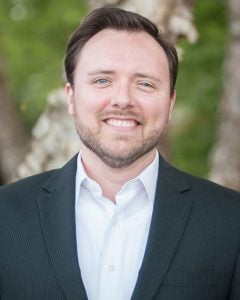 Tenor
shirleyda14@ecu.edu
---
Noted for his diverse repertoire, Grammy®-nominated tenor Daniel Shirley captivates audiences with a commanding stage presence and vocalism rich in color and character. He has been critically lauded for his performances of new operas, musical theater classics, and symphonic masterpieces. Dr. Shirley serves as Assistant Professor of Vocal Studies at the ECU School of Music, where he directs ECU Opera Theater.
During 2017, Shirley debuted the role of John Little in the world premiere of We Shall Not Be Moved, a new hybrid opera by Daniel Bernard Roumain, Marc Bamuthi Joseph, and Bill T. Jones. Part of Opera Philadelphia's groundbreaking O17 Festival, the work was presented to great acclaim at Philadelphia's Wilma Theater and New York City's historic Apollo Theater. For his European debut, he traveled with the project to the Opera Forward Festival of Dutch National Opera during March 2018.
He regularly appears as tenor soloist with ensembles and orchestras throughout the Carolinas, including the Bach Society of Charleston, the Bach Cantata series of Duke University Chapel, the Greenville Choral Society, the Raleigh Bach Soloists, the Choral Society of Durham, and the Carolina Philharmonic.
Shirley has appeared in recent years with such opera companies as Kentucky Opera, Austin Opera, Madison Opera, Odyssey Opera of Boston, Boston Baroque, Opera Memphis, Michigan Opera Theater, Sugar Creek Opera, Intermountain Opera Bozeman, and New York City Opera. In concert, he has appeared as a soloist with Seattle Symphony, Omaha Symphony, Lancaster Symphony, Milwaukee Symphony, Pacific Symphony, Lexington Philharmonic, Music of the Baroque, and Firebird Arts Alliance of Charlotte. His 2013 Carnegie Hall debut was with Distinguished Concerts International New York.
Shirley has appeared as a soloist and ensemble member on two Grammy®-nominated recordings: Boston Baroque's production of Monteverdi's Il Ritorno d'Ulisse in Patria (in the role of Eurimaco), and in Kurt Sander's The Divine Liturgy of St. John Chrysostom.
Dr. Shirley trained in some of America's most notable young artist and apprenticeship programs, including those of the Santa Fe Opera, Florida Grand Opera, Central City Opera, Opera Memphis, and Chautauqua Opera. He has been recognized in recent years by the American Traditions Competition, the William Matheus Sullivan Foundation, the Anna Sosenko Trust, the George London Foundation, and the National Society of Arts & Letters.
A native of Jackson, Mississippi, Shirley received his Bachelor of Music from the Vanderbilt University Blair School of Music, and both his Master of Music and Doctor of Music from the Indiana University Jacobs School of Music.
(photo: Crawford Morgan)