ECU SINFONIETTA [April 2, 2017]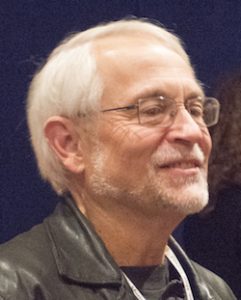 Directed by Scott Carter, the ECU Sinfonietta was formed to collaborate with, and premiere and record a NewMusic Initiative Commission by JAMES MOBBERLEY. Mobberley was chosen during the fall '14 semester by students who researched hundreds of composers before making their selection. During the spring '15 semester students learned about the commissioning process, and negotiating contract terms. The '15-'16 school year brought Jim to campus in the fall to hear our ensembles, and in the spring to share and hear initial sketches of his work.
We're excited to premiere Capricious Paradise, this student-centered NewMusic Initiative Commission, on this April 2 concert, directed by SCOTT CARTER. The concert will also present Mobberley's Words of Love, featuring soprano RACHEL COPELAND, as well as a discussion with the composer before a second hearing of Capricious Paradise.  Download a concert program here.
[April 2, 2017 Concert @ A.J. Fletcher Recital Hall, 7:30pm, free admission.]