JULIA DEN BOER, piano [November 3, 2016]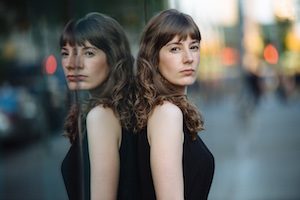 French-American pianist JULIA DEN BOER is a strong advocate of contemporary music. Based in New York City, she performs internationally and has commissioned and premiered numerous works. She is committed to exploring and pushing her instrument's boundaries through close collaboration with composers and has worked with some of the most prominent composers of our time such as Heinz Holliger, Philippe Leroux, Ned Rorem, Martin Matalon and Kaija Saariaho.
Julia is a recipient of the Solti Foundation Award, was awarded the Prix Mention Speciale Maurice Ohana at the 2012 International Orleans Competition, and won the 9th annual Mikhashoff Trust Fund for New Music Pianist/Composer Commissioning Project with composer Zosha Di Castri.
Ms. Den Boer's time with the NewMusic Initiative will include:
Tuesday, Nov. 1
4pm (Recital Hall): Julia speaks to students about developing a career.
Wednesday, Nov. 2
3-5pm (Recital Hall): Julia reads and records works-in-progress by student composers
Thursday, November 3
2-4pm (Recital Hall): Piano Master Class with ECU piano students
7:30pm (Recital Hall): Concert including works by Michael Finnissy, Rebecca Saunders, Alvin Lucier, Henri Dutilleux, and a world premiere of a new work by Matthew Ricketts.
[November 3, 2016 Concert @ A.J. Fletcher Recital, 7:30pm, free admission]