Elisa Alfonso
---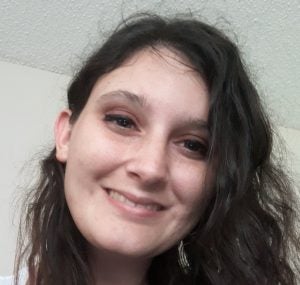 Music History, Special Topics
alfonsoe22@ecu.edu
---
Ph.D. (exp. '24), Ethnomusicology (University of Texas, Austin); M.M., Musicology (Florida State University); B.M., Flute Performance & B.A., Hispanic Studies (East Carolina University).
Elisa Alfonso joins the East Carolina University School of Music as a Visiting Scholar for the 2022-23 school year as part of the Interinstitutional Scholars for Diversity and Inclusion Program of the ECU Office for Equity and Diversity.
Alfonso is completing her doctorate in ethnomusicology at the University of Texas at Austin. She received her master's degree from Florida State University in ethnomusicology, and is an alumni of ECU, where she received her bachelor's degrees in Hispanic studies and in flute performance in 2016.
Her research focuses on music and sound as they relate to the recall, retelling and reshaping of memories surrounding Operation Pedro Pan, a Cuban children's exodus from the early 1960s that represents the largest exodus of unaccompanied children in the Western Hemisphere. Alfonso's research interests also include (but are not limited to) Latin American music (broadly defined), Cuban music, children's musicking, childhood studies, diasporic studies, memory and music, queer theory, feminist theory, trauma studies and soundscape studies. She is a passionate pedagogue, drawing on UDL models and working to create safe spaces in her classrooms that facilitate open dialogue about course materials and related socio-cultural phenomena.
This fall at ECU, Alfonso will teach courses entitled "Music and memory," and "Children's Musicking and Soundscapes."